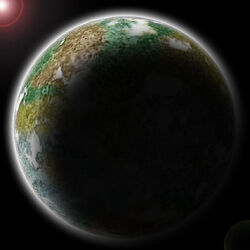 Heronrest was a human-colonized planet. On the 27th of April, 5029 AD, it recorded the first fatality of the Snow Plague, which would go on to wipe out 90% of humanity.
Its entire human population was wiped out by the disease in very short order. It is not clear how the disease affected any other races on the planet.
The KessRith occupied the planet in the late 51st century.
Ad blocker interference detected!
Wikia is a free-to-use site that makes money from advertising. We have a modified experience for viewers using ad blockers

Wikia is not accessible if you've made further modifications. Remove the custom ad blocker rule(s) and the page will load as expected.