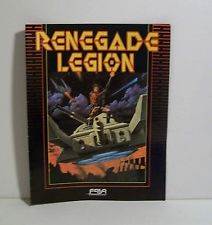 The Renegade Legion 1991 Flyer includes Block Party; an original short story written by Don Hawthorne set in FASA's Renegade Legion universe, and has a basic overview of the product line and basic rule mechanics, primarily those of Centurion.
It was distributed in game boxes, trade magazines, and hobby shops throughout 1991.
Ad blocker interference detected!
Wikia is a free-to-use site that makes money from advertising. We have a modified experience for viewers using ad blockers

Wikia is not accessible if you've made further modifications. Remove the custom ad blocker rule(s) and the page will load as expected.